arrival of the flower ship- Vladimir kush

pink submarine
VA Comp Assessment 8-2
Artist: Vladimir Kush
Artwork: Arrival of the Flower Ship
Vladimir Kush was born in 1965 in Moscow art institute ,and he is known for his paintings and sculptures. He is known for his surrealism artwork in his gallery on Maui in Hawaii and around the world.
Vladimir's artwork "The Arrival of the Flower Ship" is similar to my artwork because he used flowers as sails ,and I used a fish as a submarine. These are similar because we both used items smaller then what we change them to to. A difference between our painting would be space. In Vladimir's painting, he had big puffy,white clouds and a cliff with a vast ocean behind that, seeming like it just keeps going. My painting doesn't have space. It's close together, and doesn't have a background with lots of space because I didn't use colors and far away figures to make the painting keep going behind the main parts.
I think Vladimir would like my art work ,but he would fix my mistakes to make my paining better. He would fix my details ,and the way I painted it, meaning the strokes. Vladimir would give me tips on how I could improve my work.



#2 common assessment
"untitled"
Howard Finster
(un-able to upload)
Lively living life thinking
Seeing words,
Hearing words,
Speaking words,
Understanding the words around him
Mixed media,
Title has no impact on him,
There is no title
Water colors swirl around his shirt,
Valued values make him pop
Lines create him
Emphasis on his eyes,
Lips
Rhythm of colors upon his shirt
Proportioned eyes like real eyes
On a real human
Movement of words,
Flowing like a river across his forehead
Thinking
Words have meaning to the man
Words tell,
Words feel,
Words hear,
for the man
He feels,
People see him,
Hear him,
Speak to him ,
See him,
He and them understand
The work is reality
Yet unrealistic,
Fake
Unproportional
But speaks the truth
Anything but water colors,
As the material to paint
I like the work
The work is true
Reality,
Powered by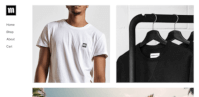 Create your own unique website with customizable templates.